Zombie Dawn Cake Firework
inc VAT
The Zombie Dawn Cake firework is a 76 shot fanned cake, ejecting many different, spectacular effects. This one's perfect for large gardens, it's a bit of a beast!
Check out the video to see the Zombie Dawn Cake firework in action.
The Zombie Dawn Cake Firework details:
Noise level: 5/5
Safety distance: 25 metres minimum
Shots: 76 (1 cake)
Duration: ~50 seconds
2 in stock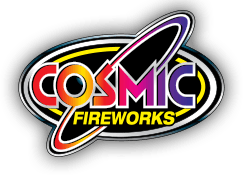 Description
The Zombie Dawn Cake firework from Astra Fireworks is a 76 shot fanned cake, ejecting bouquets of crackling stars, assorted coloured tails with bursts of red or green coco with silver strobe, blue stars with red strobe, red stars with golden strobe, golden willow effects with green stars, silver coco with red stars, and silver chrysanthemum starbursts.
Check out the video to see the Zombie Dawn cake firework in action!
Effect: See video!
Shots: 76 (1 cake)
Safety distance: 25 metres minimum
Noise level: 5/5
All of our retail fireworks are fully CE marked to EN15947 and built to the very highest standards without compromise.
Video
Only logged in customers who have purchased this product may leave a review.
Cake Fireworks
A cake firework is a firework comprising a series of Roman candles, small aerial shells, or a combination of both, connected together by a high-speed fuse to deliver many shots in one package, called a cake or barrage.
How do you use cake fireworks?
As cake and barrage fireworks are constructed by joining many fireworks together in to individual tubes (shots) with fast fuse, you will only need to light a cake firework from a single fuse, located on the outside of the package. Care should be taken when lighting fireworks, including the use of port fires (Special firework lighters), and a firework safety pack.
What fireworks offer the most shots?
Cake fireworks can offer a variety of shots within a single box, with sizes varying greatly from 10 to well over 200 shots in a single cake! For even bigger effects, take a look at compound cakes, which are multiple cakes, joined together with fast fuse with a single ignition point.
Why choose cake fireworks for my display?
In terms of value for money, duration and variety of effects cake fireworks are hard to beat. Being many small fireworks joined together in a series of tubes, cake fireworks are able to offer multiple different effects and colours within the same single box. Depending on how they're fused and the number of shots included, cake fireworks can offer a duration of up to around 100 seconds! Each of our individual cake fireworks list its duration, and they are usually accompanied by a video, so you can see it in action.
What does the diameter mean on a cake firework?
When we list the diameter of a cake firework (eg. Diameter: 30mm), it's referencing an individual tube within the cake. This will give you an idea as to the power of each shot (a larger diameter tube would indicate more gunpowder is in the tube!), and therefore the impact the firework will have within your display.